VOGO s'associe à The SPOT 2019 pour stimuler le progrès dans le sport

VOGO est partenaire de « The SPOT » à Lausanne pour présenter aux fédérations sportives internationales et autres futurs influenceurs du monde sportif de la valeur ajoutée de son dispositif Live & Replay VOGO SPORT.
The SPOT est un événement international récent visant à « stimuler » le progrès dans le sport. Il est organisé par ThinkSport, 1er réseau suisse réunissant toute la variété d'expertise et d'excellence dans le secteur du sport, et par d'autres partenaires régionaux.
Après une édition inauguratrice couronnée de succès – 700 délégués issus de 25 pays et représentant 350 organisations et sociétés, incluant les collaborateurs des Fédérations Sportives Internationales et du Comité International Olympique -, The SPOT revient les 28 et 29 mai 2019 au SwissTech Convention Center à Lausanne, en Suisse.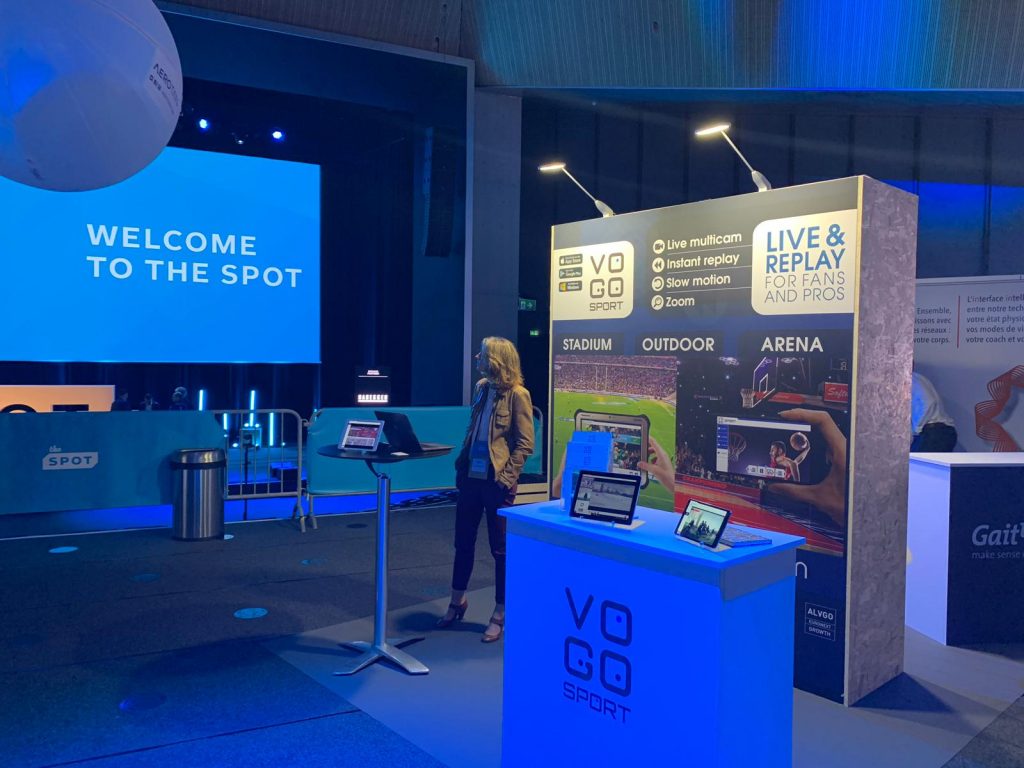 VOGO, partenaire cette année de l'évènement, expose sa solution in-stadium de Live & Replay VOGO SPORT dédiée à la fan expérience mais aussi aux professionnels, à tous les acteurs sportifs qui organisent des évènements. L'entreprise se positionne sur The Spot 2019 sur la thématique « Les révolution(s) du divertissement dans l'industrie du sport et l'engagement des fans ».
The Spot 2019 c'est un programme riche sur deux jours annonçant découverte de nouvelles solutions au « Marketplace » et à la « Demo Zone » où expose VOGO au stand n°14. Près de 80 jeunes sociétés comme VOGO s'affrontent également lors de « battles » en présence d'investisseurs.
Acteurs majeurs du sport, au plaisir de vous rencontrer sur notre stand n°14! Vous n'êtes pas à The SPOT, pas de souci, contactez-nous pour obtenir plus d'informations au sujet de notre solution VOGO SPORT.
Catégories : Salons professionnels
Étiquettes :
Lausanne
,
Suisse
,
The Spot
,
Think Sport