The customer
Montpellier Hérault Rugby – MHR – is a professional rugby club that plays in the Top 14. Based at GGL Stadium, it has been investing for over 10 years in services and technologies to enrich the spectator experience and enable them to experience matches at the heart of the action.
On-site catering, live & replay video, payment cards and dematerialized ticketing all contribute to a revisited fan experience.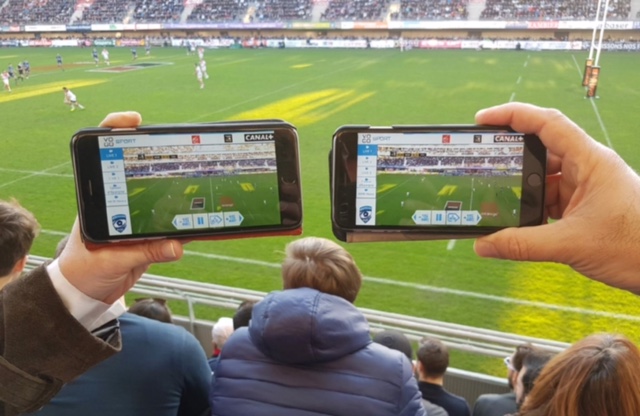 The brief
The MHR wanted to offer a video replay solution enabling spectators, wherever they were in the stadium, to watch the action again from their preferred viewing angle.
The deployed solution
In 2016, the club adopted the VOGOSPORT solution dedicated to fans, initially via a standalone smartphone application sponsored by La Caisse d'Epargne Languedoc-Roussillon. Then it integrated VOGOSPORT into its official MHR application, for a single access point to all the Club's digital services. VOGOSPORT video streams are initially broadcast to the grandstands and hospitality areas via a dedicated wifi network set up by VOGO. Today, broadcasting is done via 4G/5G networks, with a geo-localization tool integrated into VOGOSPORT PULSE, which guarantees exclusive broadcasting within the stadium.
At the same time, the MHR has set up a large VOGOSPORT touch screen in the Trophies Room for post-match entertainment: a former player uses the VOGOSPORT solution to tag the best moments of the match and provide a tactical analysis for VIP guests at the end of the match. The screen can also be used to introduce them to the basic rules of rugby before a match.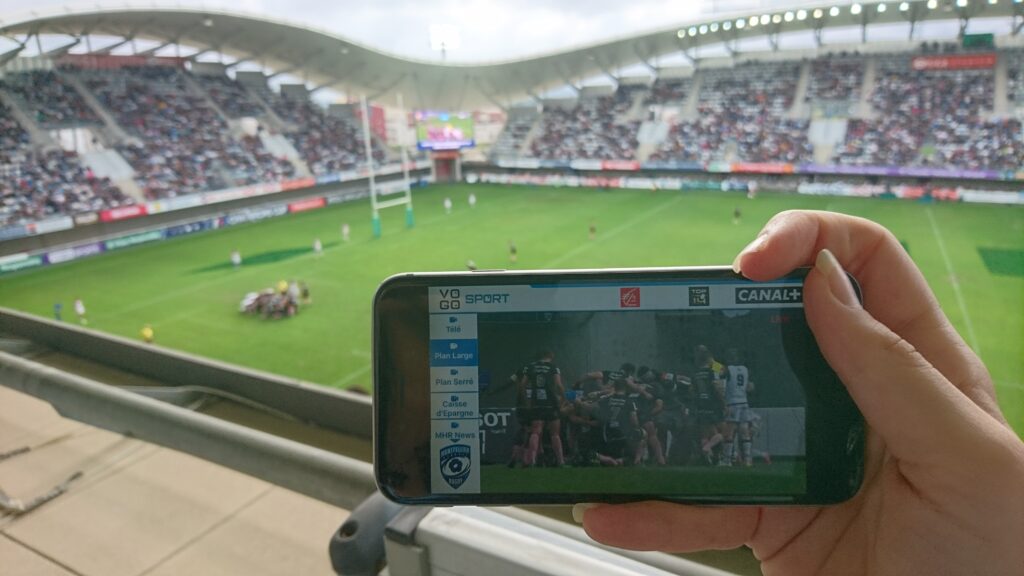 The result
Watch the scrum from the stands
The spectator connects to the spidercam for an unprecedented aerial view of the melee.
Tackling in slow motion
Replay the action in slow motion or even frame by frame, via the "Live & replay" module on the MHR app.
Replaying the game for guests
An analysis of the highlights to round off the VIP guest experience.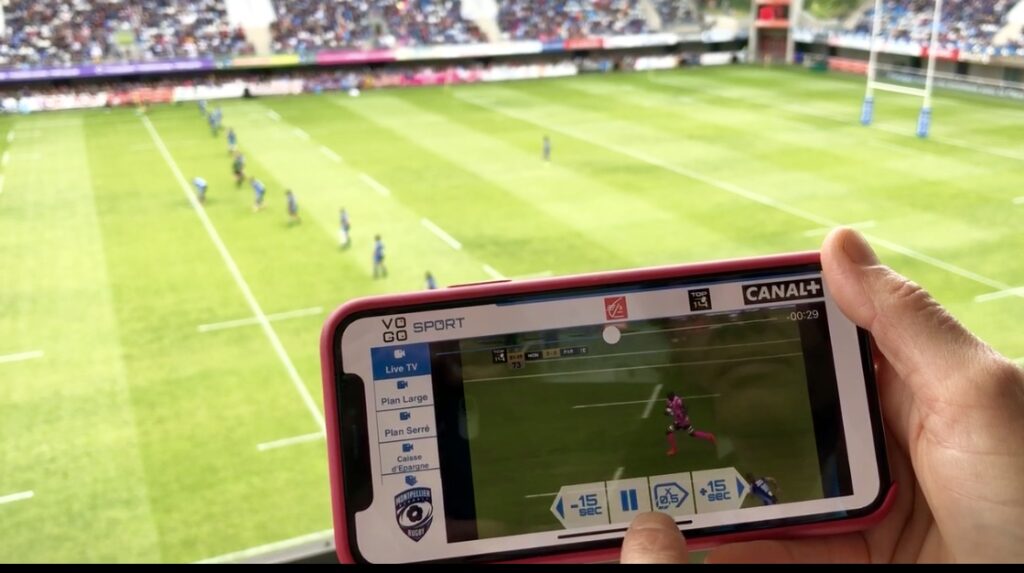 The solutions we use
Discover the solutions used in this case study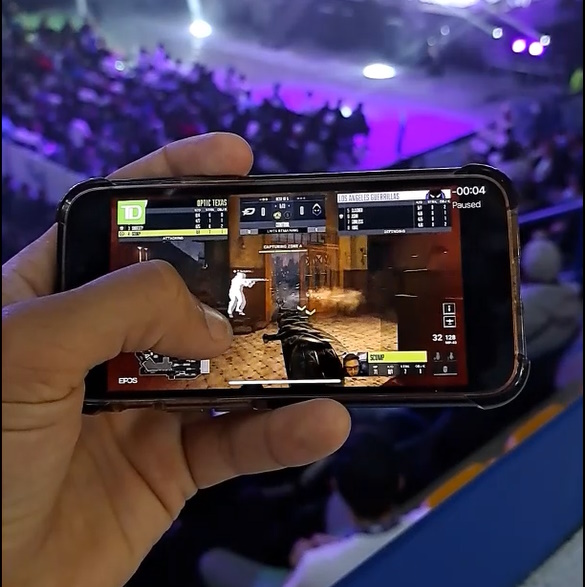 Elite Sport
Video solution
The VOGOSPORT PULSE is a "second screen" video solution designed to enhance the in-stadium experience of spectators at televised sporting events.