The customer
Braga Eventos has been active in the professional audiovisual market since 1996. His main business? Equipment rental, artist representation, organization and hosting of all kinds of shows and events in small, medium and large venues.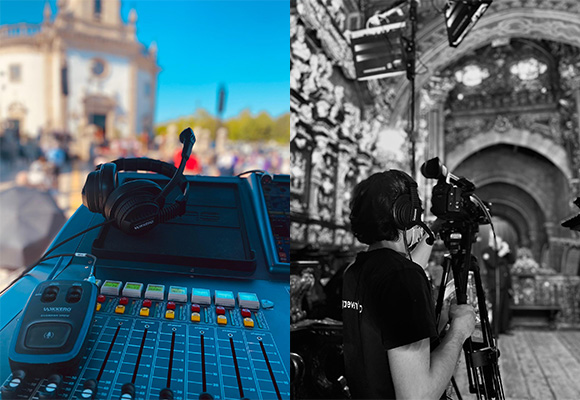 The brief
Braga Eventos, specialist in event solutions, adopts VOKKERO and its reliable wireless intercom, which guarantees optimum coordination between technical teams, contributing to successful events.
With many technicians in the field, they were looking for a system that could easily increase their efficiency when setting up live events and shows. Their expectations for their new intercom system were to enable :
– Seamless communication between fixed and mobile teams of technicians.
– Clear, audible communication in noisy environments, even when the microphones are open.
– Freedom of movement for technicians when setting up an event, while avoiding unnecessary round-trips.
– A solution that can be easily adapted to their current wired intercom system, and used in different business contexts.
Marcos De Matos, CEO Set2Stage:
What are the main advantages of using a full-duplex wireless intercom system at events?
"Braga Eventos mainly used a wired intercom system to communicate with its teams. The problem with the wired system was that it could only be used during the running of the show. The reason I advised them to switch to a wireless intercom was so that it could be used by their large team of technicians during the show, but also for setting up and dismantling events, during sound checks, etc… With their wired system, they clearly lacked mobility and this wasted time. They always had to go back and forth to accomplish their tasks. The VOKKERO GUARDIAN SHOW wireless radio system solved this problem. During the events, the Guardian SHOW intercom was easily integrated into the existing wired system. This enabled them to communicate easily between mobile and fixed technical teams, simultaneously. On the one hand, their fixed team made up of the sound technician, the lighting technician and the video production guys. And on the other, the mobile team made up of the cameramen and backstage crew. These two teams were thus able to move around freely during the event, while maintaining hands-free communication with each other at all times."
Why did Braga Eventos choose the VOKKERO system rather than another intercom system?
Other possible options were much more expensive and complex to install. In addition, we provided Braga Eventos with VOKKERO demo products for testing, and accompanied them closely to provide full technical support during the tests. Their choice was based on the product's simplicity and reliability, combined with personalized support.
The solutions we use
Discover the solutions used in this case study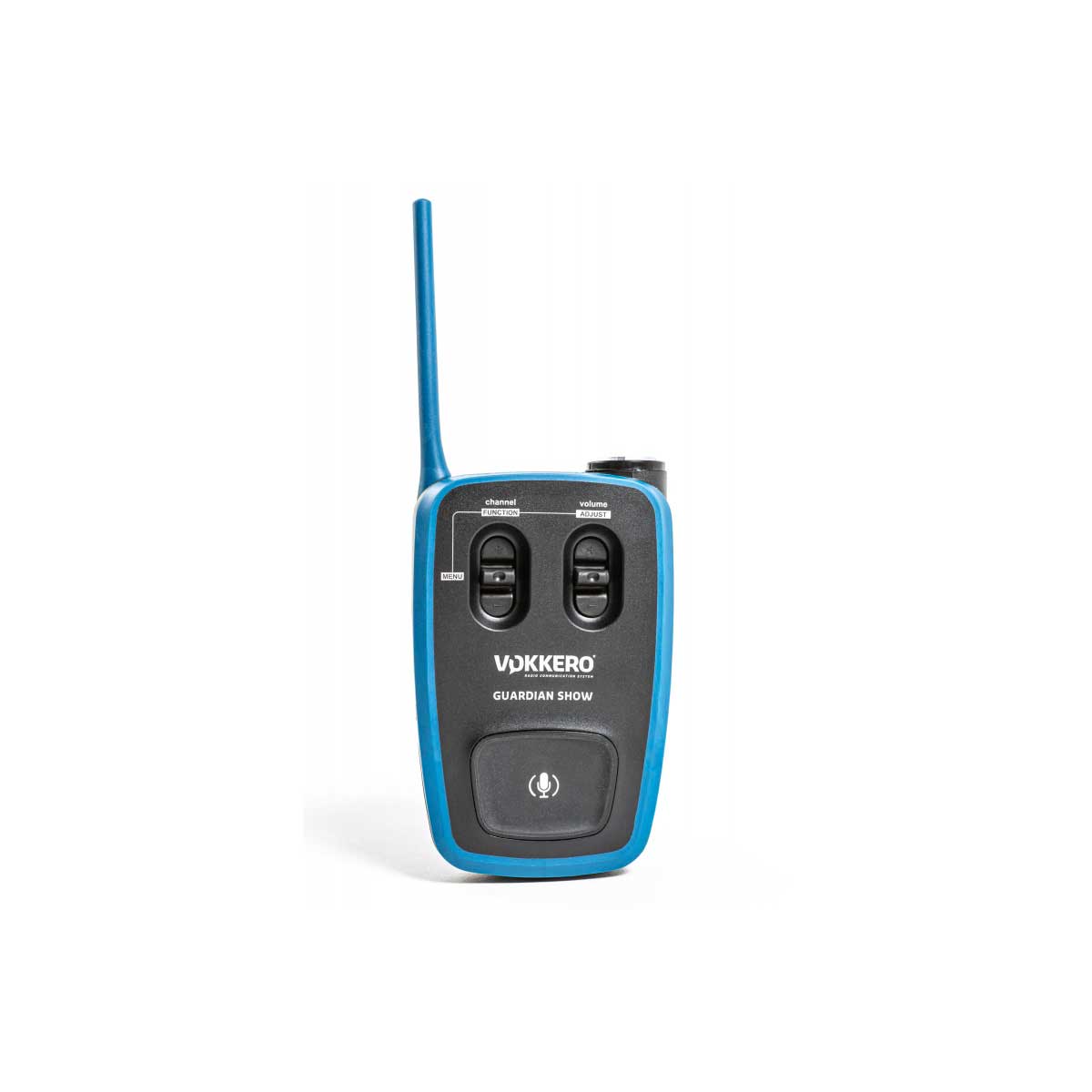 Audiovisual
Solution audio
VOKKERO SHOW is a stand-alone wireless intercom system designed for audiovisual productions and live events.