SOCOVA TP testifies:
After a few weeks of testing different equipment, the teams unanimously chose VOKKERO from VOGO, which enables team members to communicate easily while being protected from head to toe!
Suitable for our construction sites, it consists of a GUARDIAN box in the operator's pocket, linked by Bluetooth to an ultra-lightweight headset placed over the ears and behind the neck. Each user remains equipped with his or her usual PPE: hard hat, molded hearing protection, goggles, etc. Cordless, robust and rainproof, it's ideal for our sewage and drinking water sites.
Several configurations are possible thanks to :
dedicated channels: different groups can be set up on the same site,
the 800m connection range between boxes,
the wide range of accessories available, including adaptation to molded hearing protectors (ELACIN, COTRAL or INTERSON).
It also features an ON/OFF mode for the microphone, allowing you to answer the phone without teammates hearing the conversation.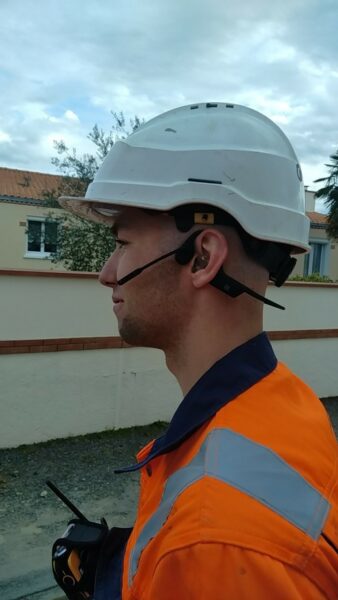 In the service of PREVENTION by reducing several risks:
Reduced noise pollution on site: no need to shout to get along, no need to use the horn as a signal between the excavator and the truck during manoeuvres, etc.).
Secure complex and dangerous operations through clear, permanent communication, especially in the absence of visibility, such as when working at great depths.
Machine/pedestrian risk and pedestrian vehicle risk: shared vigilance in the work zone: team-mates can warn of the arrival of an outsider in the shovel's work zone (particularly in the case of a bicycle entering the work zone despite a blocked road, for example).
Psychosocial risks : fluidity in exchanges, reducing stress and fatigue in the team. Less need to concentrate or shout to understand each other on the job site. Instructions can be given remotely, reducing the need for team members to go back and forth to pass on information.
Emergency situation : a button on the box can be used to alert teammates in the event of a problem.
In the service of PERFORMANCE, by saving time and optimizing team organization on the worksite:
The solutions we use
Discover the solutions used in this case study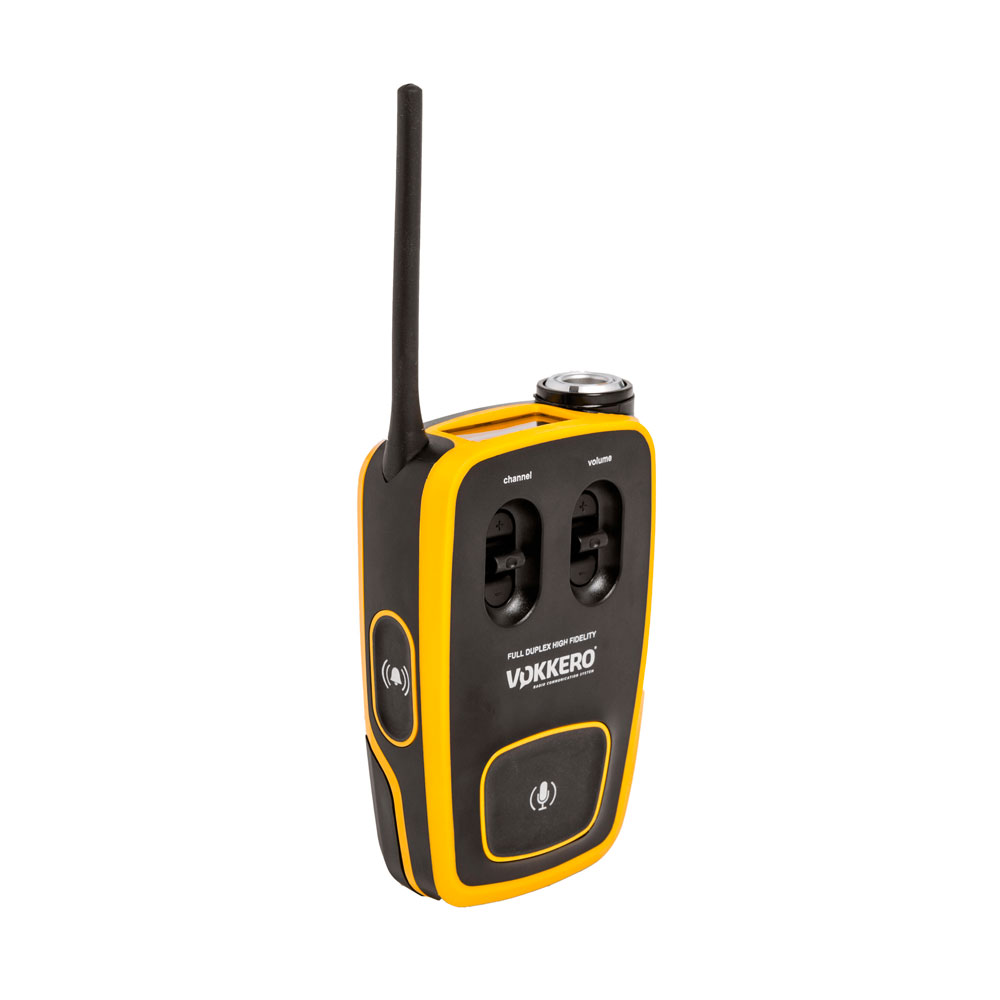 Professional Hands-Free Walkie-Talkie | Guardian Standard