VOKKERO GUARDIAN enables material handling operators working close to EHV-HTA (Extra High Voltage – High Voltage A) lines to communicate clearly and safely.
Why do agents need to communicate during these operations?
When pairs of operators carry out wiring, recording or dismantling work on power lines with a high risk of electrocution, their actions must be precise and coordinated.
Example of a communication diagram :
2 operators on the ground, including the incident commander
One pair is high up on a gondola several meters above the ground, very close to the EHV-HV lines.
To complete the operation, the foreman passes on his observations and instructions to the operators on the basket. Similarly, operators on the platform need to communicate with each other to coordinate their maneuvers.
The aim is to complete the work as quickly and efficiently as possible, while ensuring the safety of operators and the perimeter.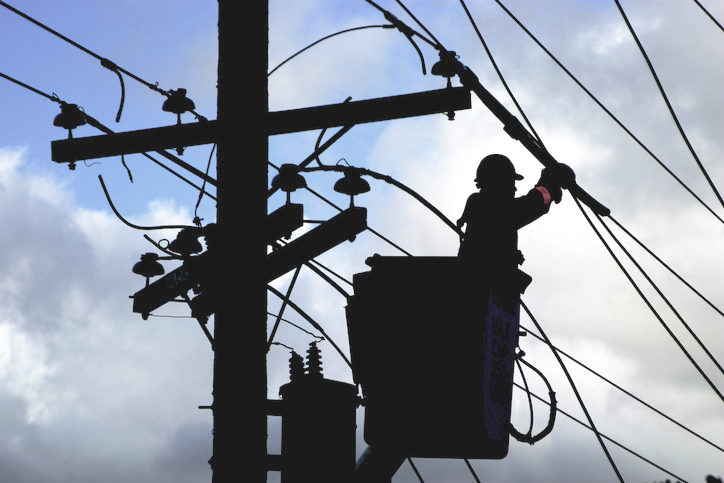 More than 16 départements have already been equipped with the VOKKERO GUARDIAN, including: Alpes Maritimes, Finistère, Gironde, Isère, Marne, Rhône, Saone et Loire, Vaucluse, Haut de Seine,…
The solutions we use
Discover the solutions used in this case study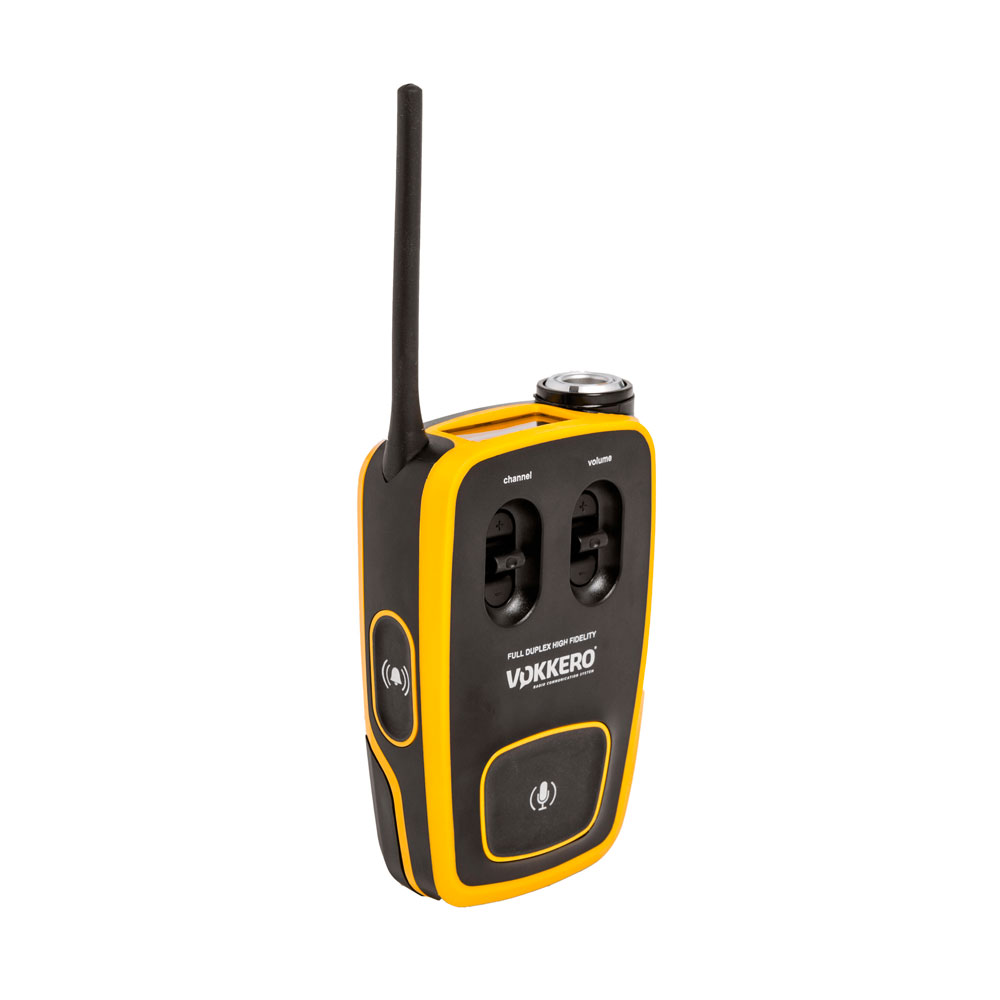 Professional Hands-Free Walkie-Talkie | Guardian Standard