The customer
Rugby Europe is the sporting body responsible for the promotion, development, administration and management of international rugby competitions for European federations. With 48 members, it organizes over 80 international matches and 20 tournaments each year, covering men's, women's, U20 and U18 Rugby XV and VII matches.
The brief
From 2020, Rugby Europe wants to professionalize and standardize audio and video systems for referees and doctors at Championship matches. VOGO wins the tender and deploys its VOKKERO and VOGOSPORT solutions across Europe, from Portugal to Georgia.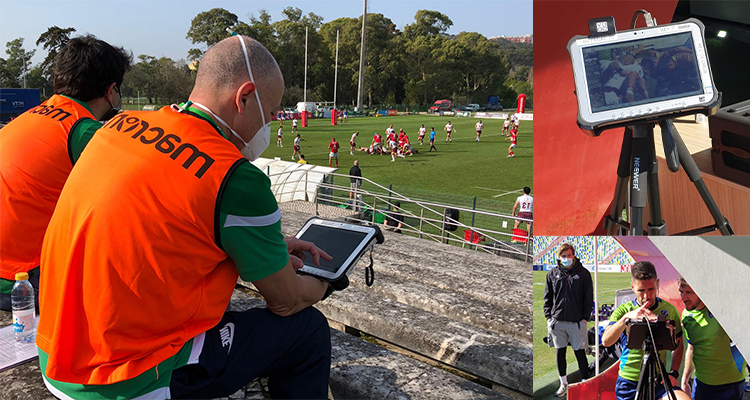 Solutions deployed
On the strength of its long-standing collaboration with the LNR on the Top 14 and Pro D2, with the FFR on the Autumn Tours and the 6 Nations Tournament, and with the EPCR on the European Cups, VOGO won the Rugby Europe tender at the end of 2020.
Since 2021, VOGO has been meeting the needs of refereeing and medical teams, providing the 15 Rugby Europe Championship matches each season with :
TMO (video refereeing)
HIA (video assistance for concussion protocol)
Audio communication systems for referees.
VOGO teams deploy VOGOSPORT ELITE and STAFF and VOKKERO ELITE solutions specifically for each match in Russia, Romania, Georgia, Spain, Portugal and the Netherlands, for all 15 matches of the season.
Tailor-made deployment
With an installation and a team deployed on site for each match, Rugby Europe benefits from tailor-made services from a single provider, who masters the entire solutions chain.
This partnership is also an opportunity for VOGO to work live for certain national federations, including the Seven tournament in Madrid and a World Cup qualifying test match between Portugal and Japan.
The solutions we use
Discover the solutions used in this case study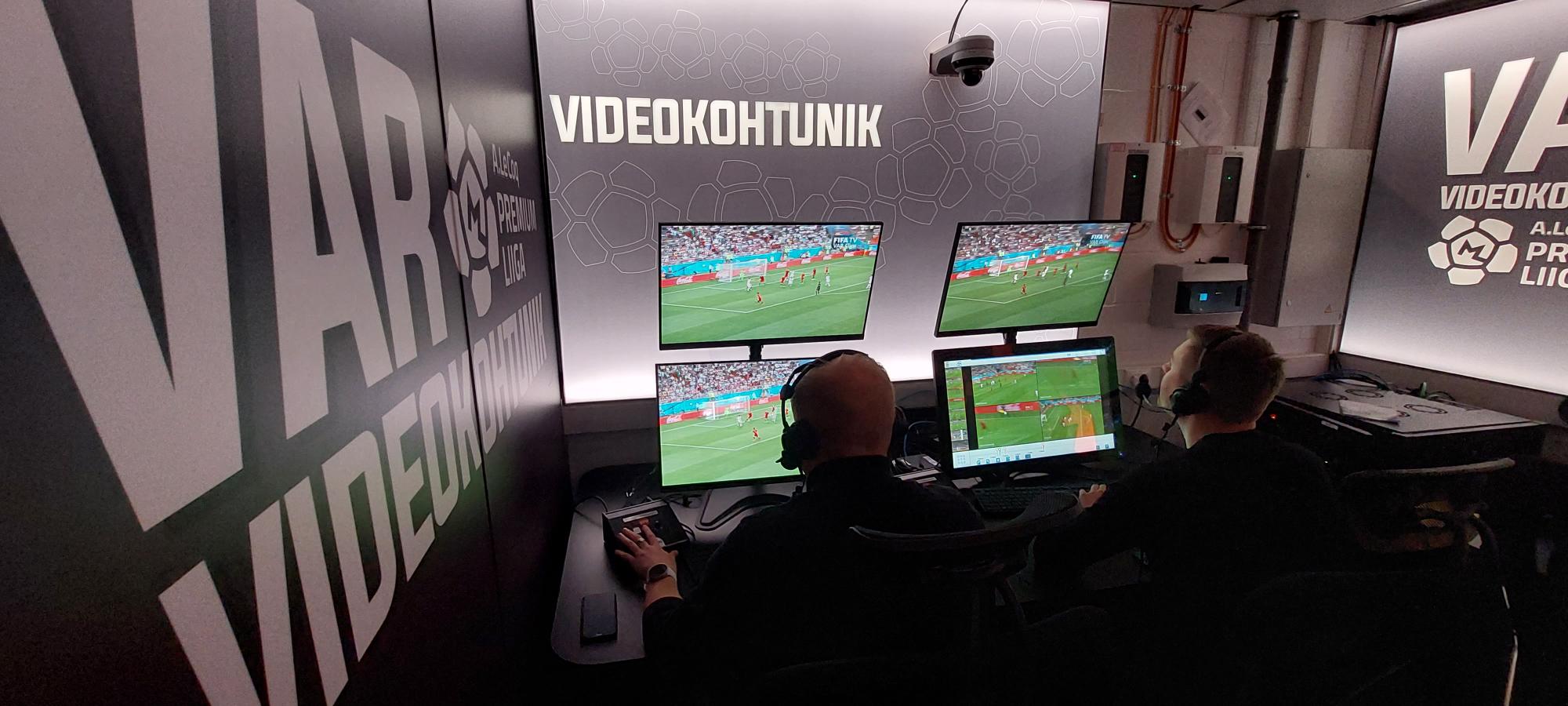 Elite Sport
Combined solution
The VOGO ELITE BUNDLE combines our proprietary and patented audio & video solutions. Dedicated to top-level sports referees, it guarantees rapid, high-performance set-up, optimal, synergistic operation of the refereeing audio and video channels, and supervision by a single point of contact for the competition organizer.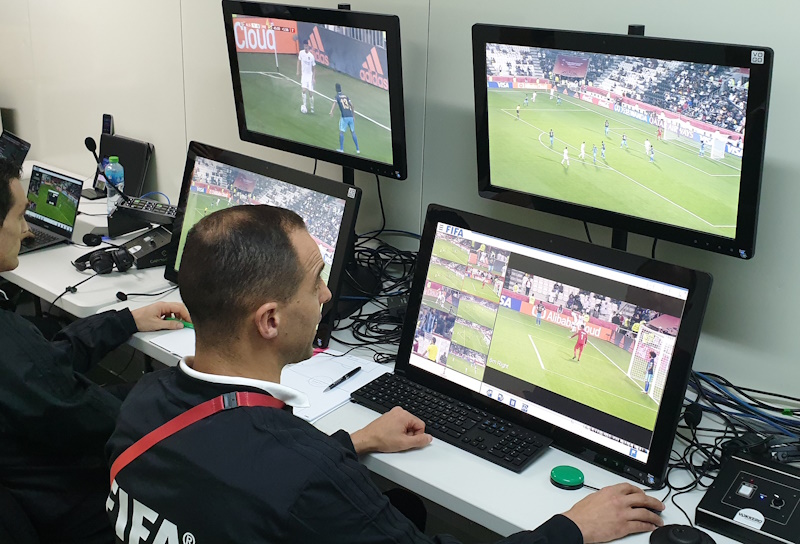 Elite Sport
Video solution
VOGOSPORT ELITE is a live & replay video system dedicated to professional referees, which adapts to the specifications of each sport and each match configuration (e.g. VAR remote, decentralized, etc.).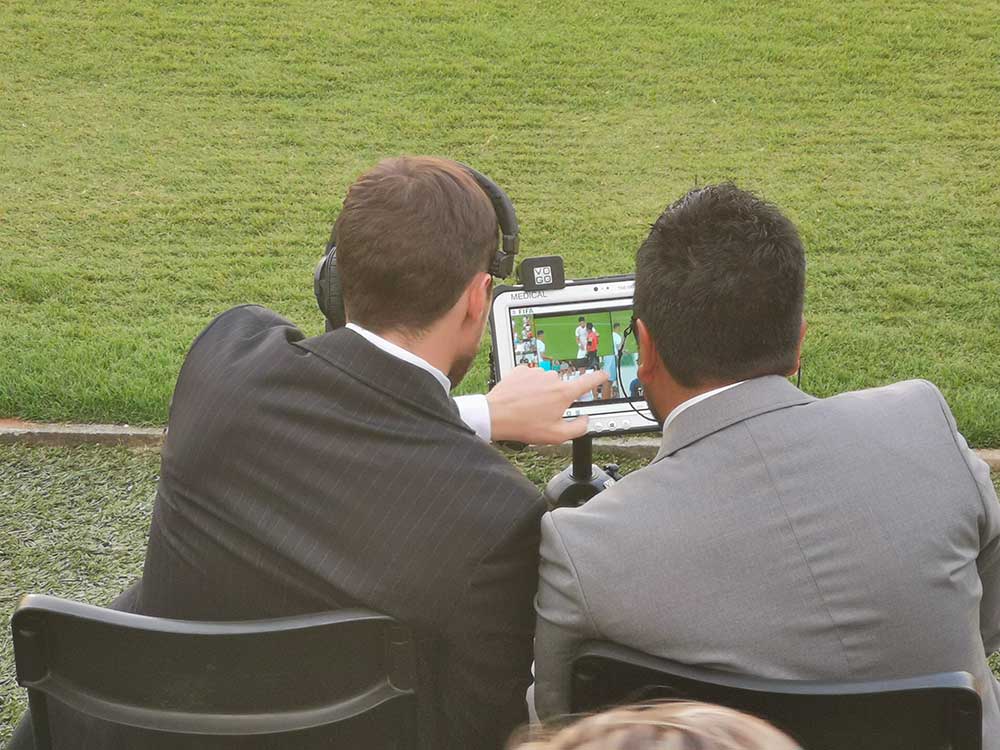 Elite Sport
Video solution
VOGOSPORT STAFF is a live & replay video system dedicated to medical teams and sports staff. Easy to use, intuitive and ergonomic, it provides doctors, trainers, video analysts and other staff with a decision-making tool they can use independently.