The customer
Société Nationale des Chemins de Fer Français (SNCF) is a French state-owned railway company, active in both passenger and freight transport. It is responsible for managing, operating and maintaining the national rail network, which belongs to the French state. It therefore has a dual role, as both operator and rail infrastructure manager.
Every day, SNCF runs an average of 15,000 commercial trains, carrying 5 million passengers and 250,000 tonnes of goods. The network of maintained and operated tracks totals almost 28,000 km.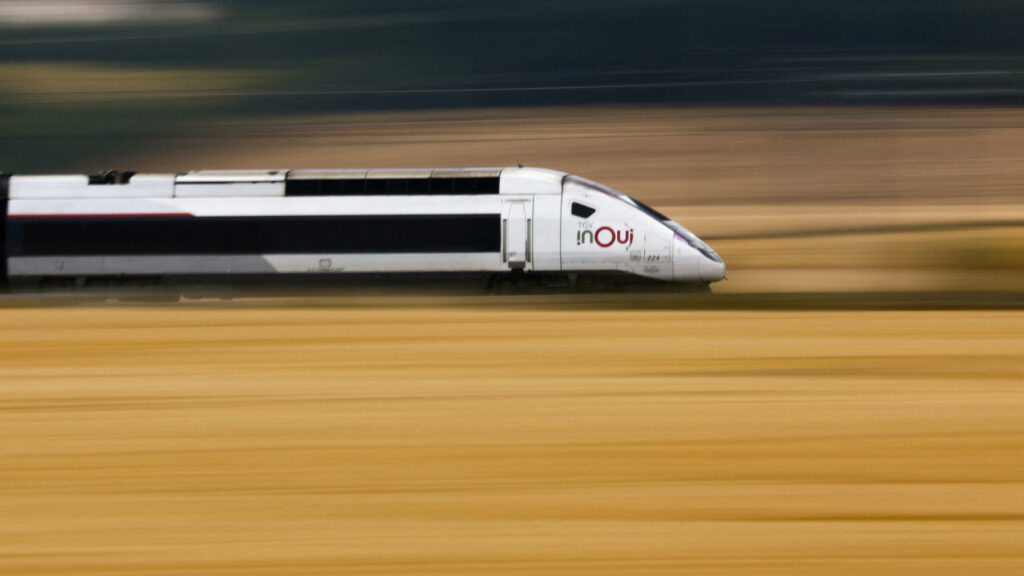 The brief
The SNCF regularly carries out ballasting operations on its tracks, which consist in adding pebbles where they are missing. During these operations, noise levels exceed 100 decibels, and it is vital that the crews involved can communicate to regulate train speed and ballast flow.
The deployed solution
The field team deploys and uses VOKKERO GUARDIAN communication kits and noise-cancelling headsets: the ground staff who follow the train on foot, the on-train staff at the hopper levers who operate the hatches to dump the ballast, and the train driver.
The VOKKERO kit is pre-configured, enabling the team to start work in the field immediately.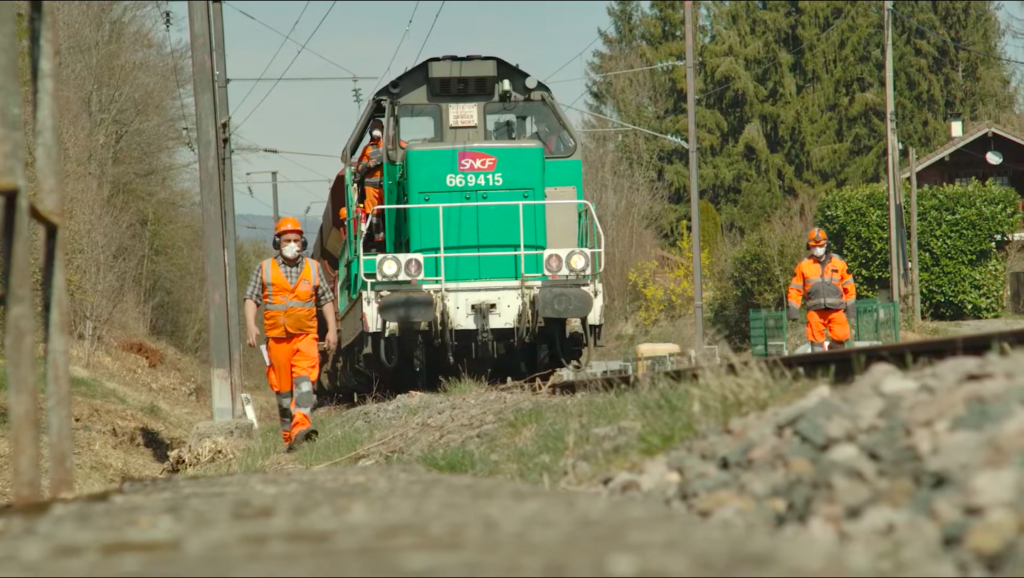 The result
A ready-to-use communication kit
"Once we've launched the site, there's no need to touch the box; we're on the broadcast channel, we can talk to each other normally without worrying about the settings." Guillaume Croset, Prevention Advisor for SNCF Réseau's South-East zone management.
Working comfort and productivity for track crews
VOKKERO GUARDIAN makes work much more comfortable, and there's less of a rush to get things done. Crews use trains up to 150 m long, which also means they can work faster and more efficiently.
Communicating earmuffs
VOKKERO headsets help protect hearing while communicating, avoiding the need for agents to communicate by gesture or shouting. The group mode also allows great flexibility on the worksite, with some agents only talking to others.
VOKKERO GUARDIAN for other SNCF sites
In addition to ballasting, the system can be used for other track operations: vegetation control, brush cutting, cross-cutting, sewage treatment works, etc., whenever an operative needs to speak to a colleague.
The solutions we use
Discover the solutions used in this case study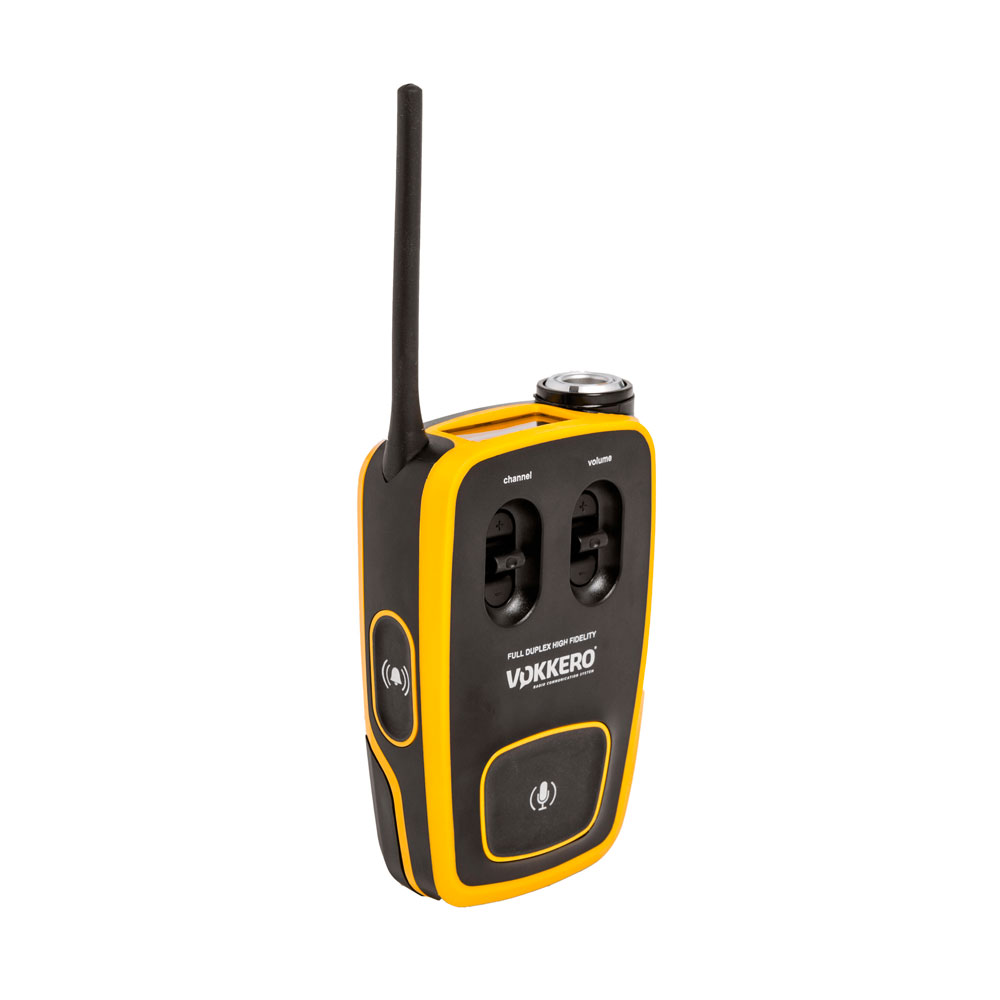 Professional Hands-Free Walkie-Talkie | Guardian Standard