The customer
AGORA is a musical theater collective working at the interface of musical theater and digital media. AGORA has teamed up with LUX:NM, known for combining opera with contemporary music and electronics. AGORA and LUX:NM create and produce resolutely modern and innovative opera performances throughout Europe. Far from the codes of classical opera, their ambition is to project spectators into immersive experiences, to discover and experience opera in a different way.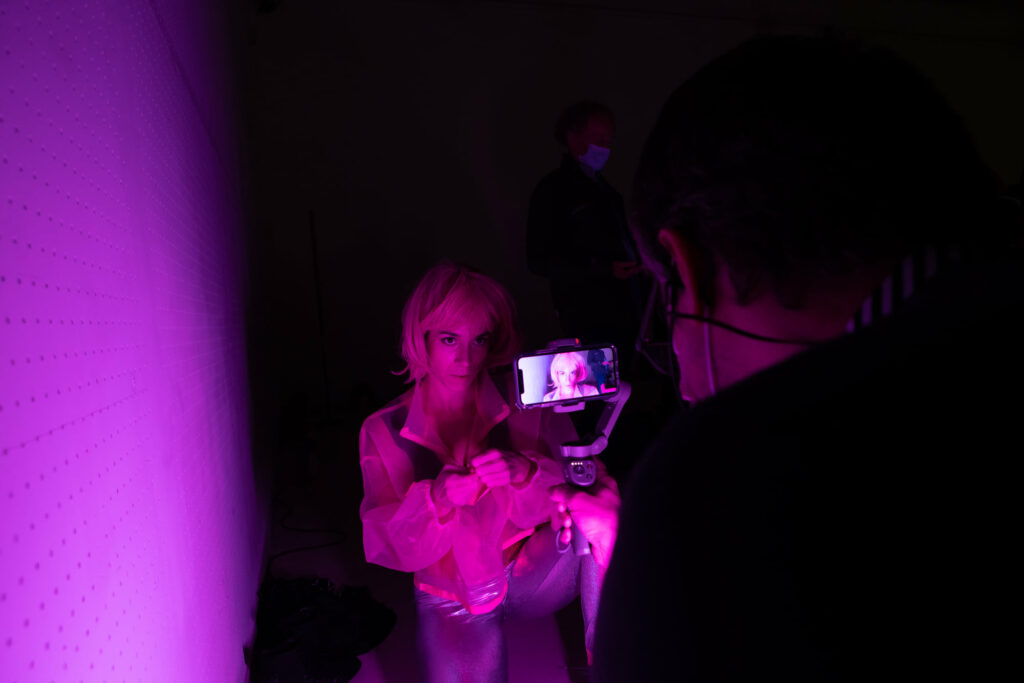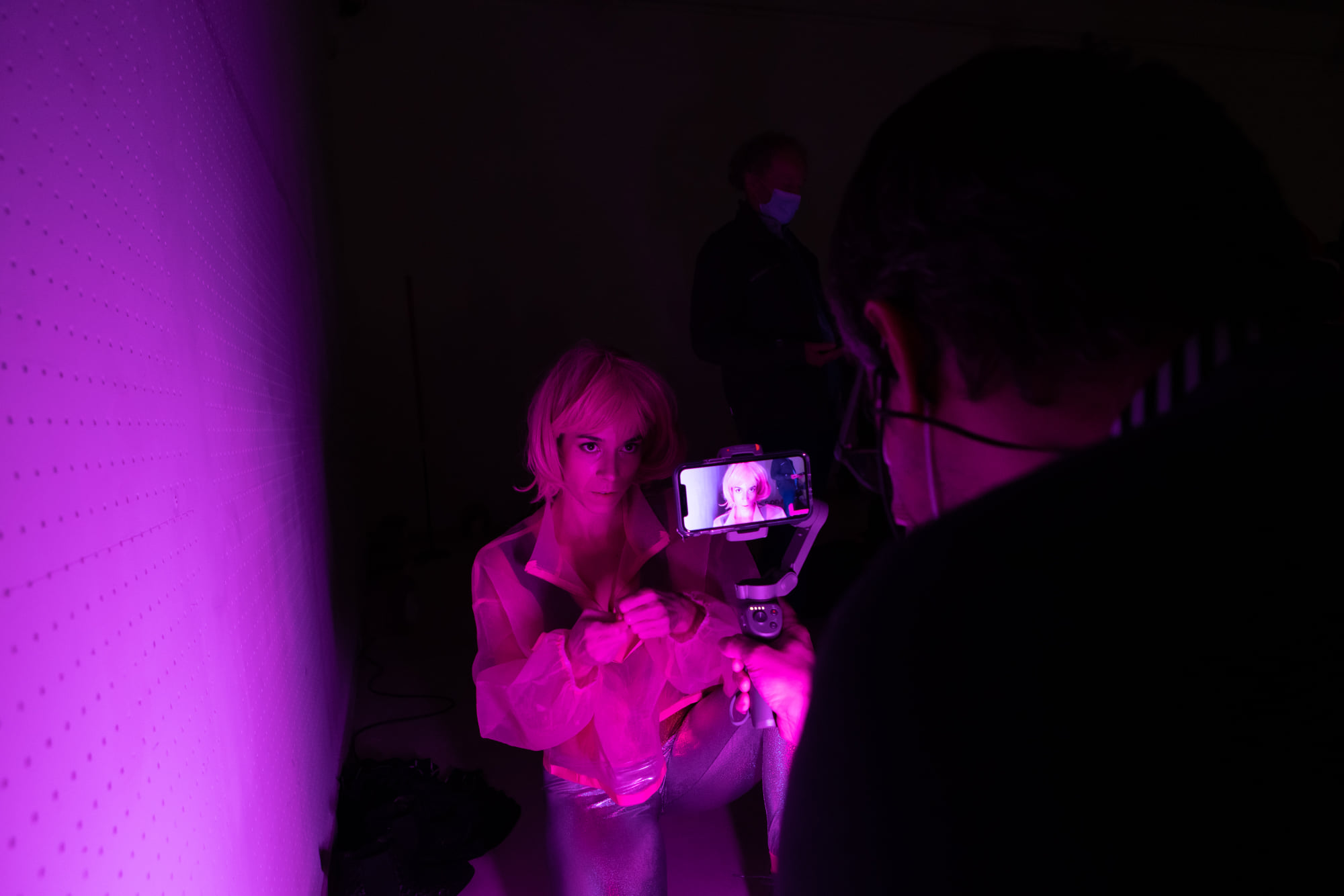 The brief
In the immersive augmented-reality opera Antigone Exp. N°2, the audience is integrated into a choral scenography and invited to move around freely. Each spectator's experience is different, depending on their choices, desires and impulses. VOGOLIVE PULSE reinforces this experiential individuality.
The deployed solution
An augmented digital layer, which tells part of the story, reinforces the individualized perspective of each viewer. Two cameramen film the opera live and broadcast the videos to spectators' cell phones, via the VOGOLIVE PULSE application customized for the event.
In addition to live video of the show, they integrate augmented reality into the image, via a 3D platform. In this way, 3D objects appear on the video streams, in a particular place on the floor or wall, at precise moments in the opera.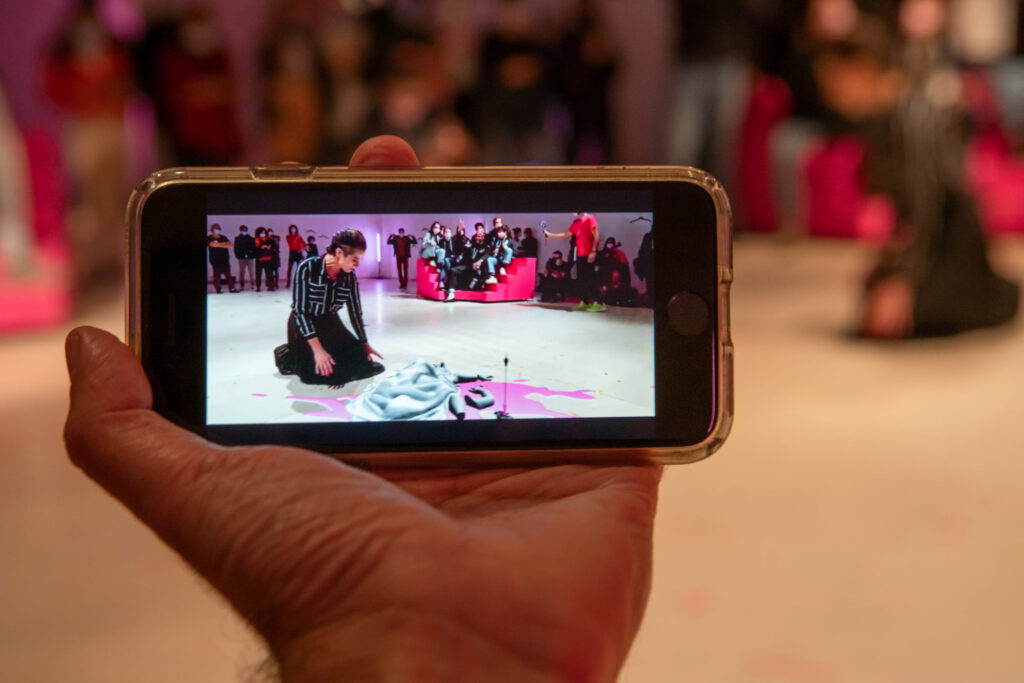 The result
3D live object
VOGOLIVE PULSE broadcasts the live stream of the show, in which a 3D object facing the artist is embedded.
Live 3D decor
Via VOGOLIVE PULSE, the spectator visualizes the actor in a virtual prison that does not exist on stage.
Live capture
The cameraman films the show live and broadcasts the video stream via the VOGOLIVE PULSE application.
The solutions we use
Discover the solutions used in this case study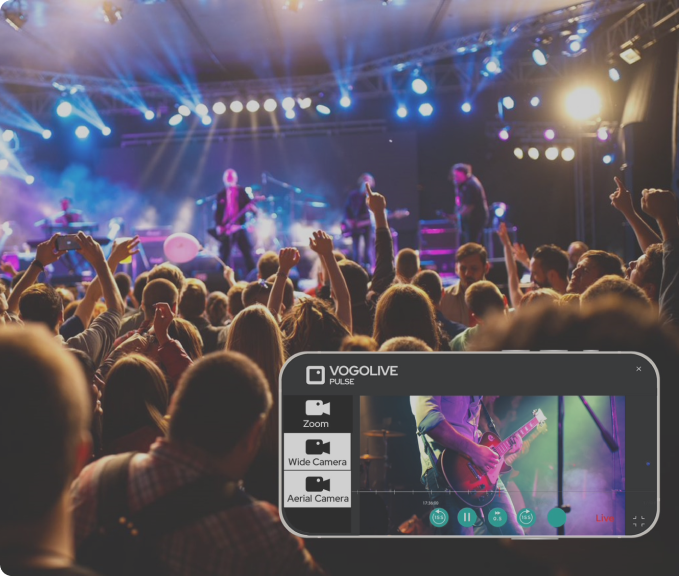 Audiovisual
Video solution
VOGOLIVE PULSE is a solution dedicated to enriching the experience of your spectators inside the event venue, broadcasting video and audio streams of the show in real time, for a total and unprecedented immersion.