The customer
The Asian Football Confederation (AFC) is FIFA's umbrella organization for Asian soccer associations. Founded in 1854, it organizes numerous competitions, including the Asian Nations Cup, the AFC Champions League, the Futsal Club Championship, etc. As part of FIFA's new technology projects, the AFC tested VOGO's VAR light audio and video solution.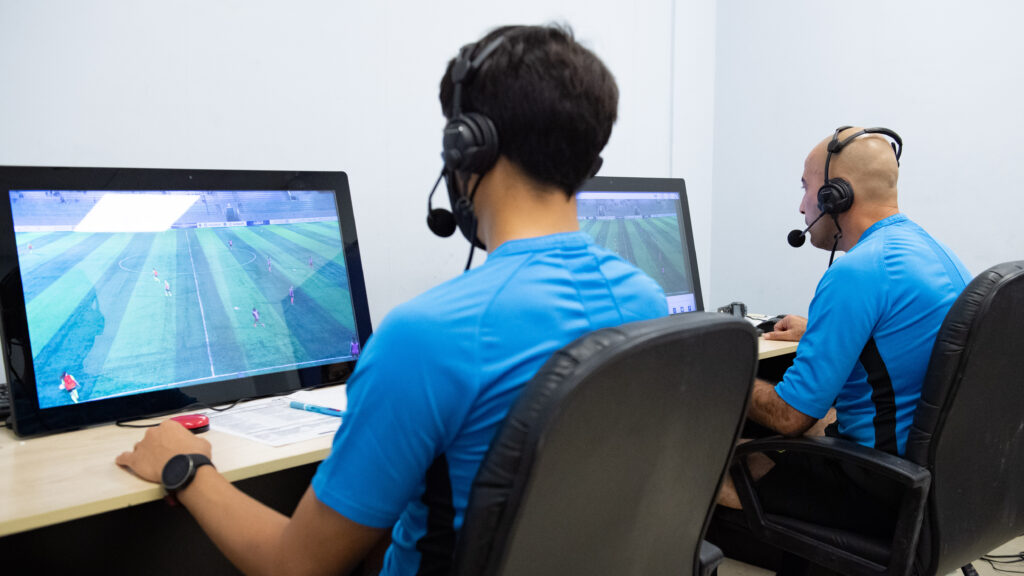 The brief
VOGO is actively involved in FIFA's VAR light project, which aims at providing federations with high-quality video-assistance (VAR) solutions tailored to different budgets. A first deployment took place with the AFC on the Women's Club Championship in November 2021 in Jordan.
The deployed solution
Based on the specifications for VAR light solutions defined by FIFA and the AFC, VOGO is deploying a tailor-made combined audio and video solution for the Women's Club Championship in Aqaba: the VOKKERO ELITE audio communication system enables field referees and teams in the VAR light room to communicate. The VOGOSPORT ELITE video solution displays the angles of the cameras filming the match on touchscreens operated directly by the VAR and AVAR, without the need for a replay operator. For this competition, VOGOSPORT ELITE is broadcasting a mix of TV camera feeds and cameras installed specifically by VOGO on the offside lines. A hardened tablet at the edge of the pitch enables the main referee to watch the images sent by VAR to make her decision.