The customer
The Ligue Nationale de Rugby – LNR – is the institution responsible for the management and development of professional rugby in France. In particular, it manages the Top14 and Pro-D2 championships, and is the EPCR's main contact for European Cup matches (Champions Cup and Challenge Cup) played in France.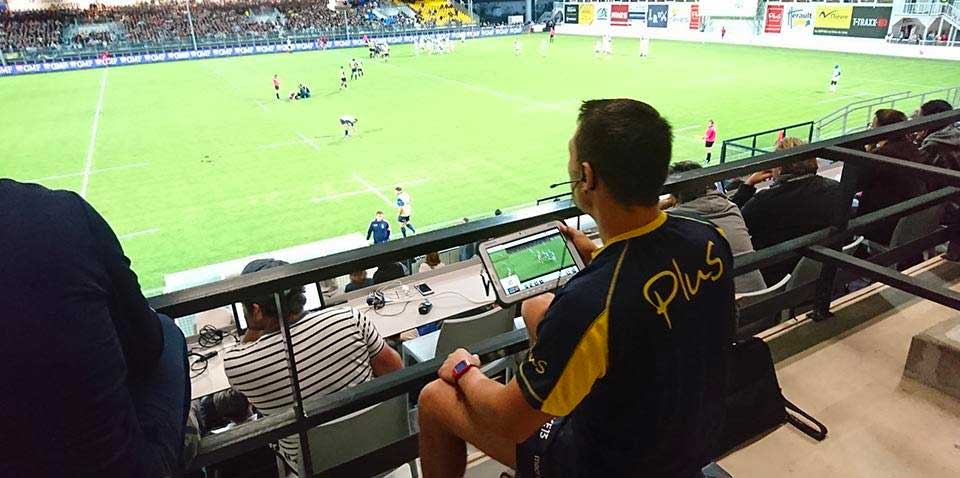 The brief
To meet World Rugby's requirements for protecting players' health, the NRL is implementing a video solution to assist medical teams with concussion – HIA protocols.
The deployed solution
Since the 2016-2017 season, VOGO has equipped all Top14 and Pro-D2 stadiums with its live & replay video solution for match doctors, team doctors and SVMs (medical video supervisors). They use 2 dedicated terminals, whose functionalities have been specifically developed for their needs: a hardened tablet at the edge of the pitch gives them access to all the camera feeds filming the match. In this way, they can tag shocks and review them from the most relevant angle, in slow motion or frame by frame, and decide whether a concussion has occurred or whether there is a risk of concussion.
In the latter case, the player leaves the pitch and goes to the HIA room, where he is attended to by the doctor, who applies the HIA protocol defined by World Rugby: questions, physical tests, 12 minutes to decide whether the player can return to play.
At the end of the match, VOGO uploads all the video streams to a Cloud dedicated to the NRL, a huge match archive, which enables medical follow-up of the files. The Cloud is also an invaluable tool for club video analysts, marketing teams and the NRL's refereeing and disciplinary committees.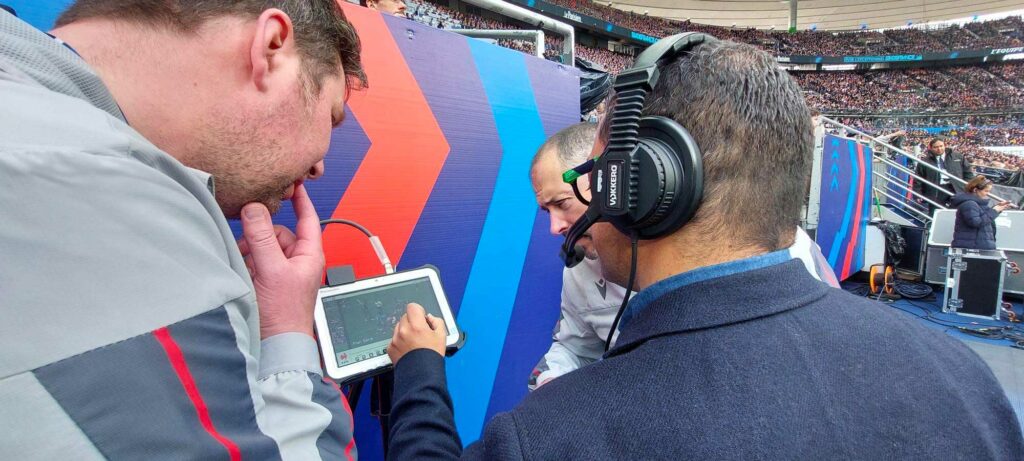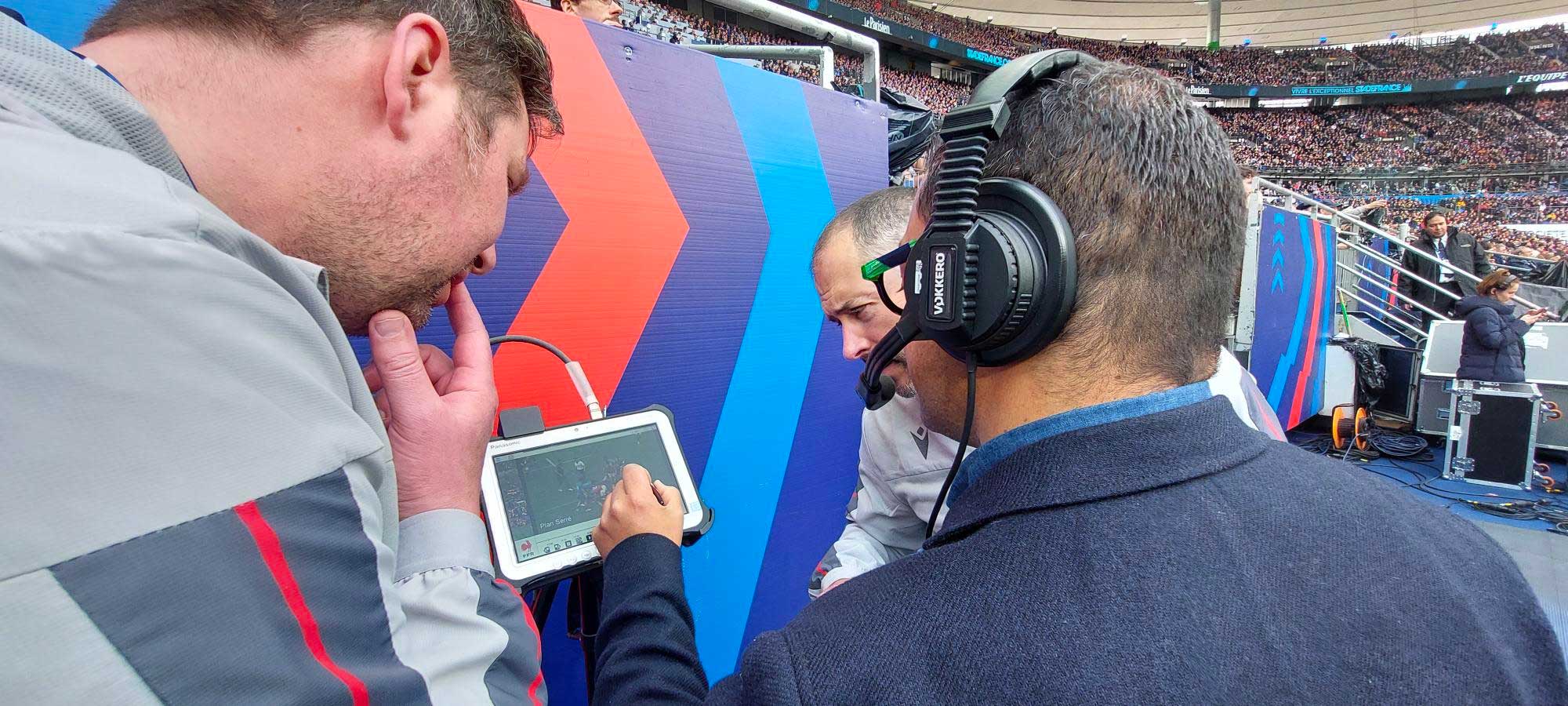 The result
The field-side tablet
The match doctor watches the impact between the players and observes their reactions as they stand up, to detect signs of concussion.
The screen in the HIA room
When the match doctor tags an action, it is shared on the VOGOSPORT screen in the HIA room, making it easy to view during a protocol in progress.
Intuitive and ergonomic
The VOGOSPORT STAFF interface enables users to operate completely autonomously, with minimal training, even before the match.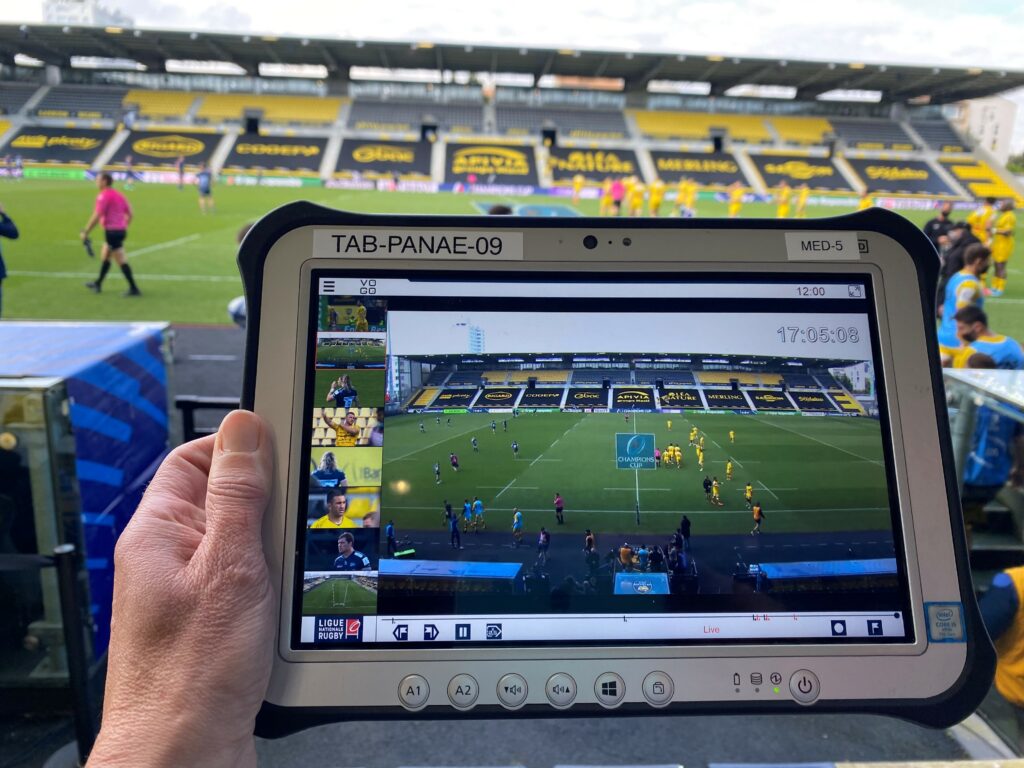 The solutions we use
Discover the solutions used in this case study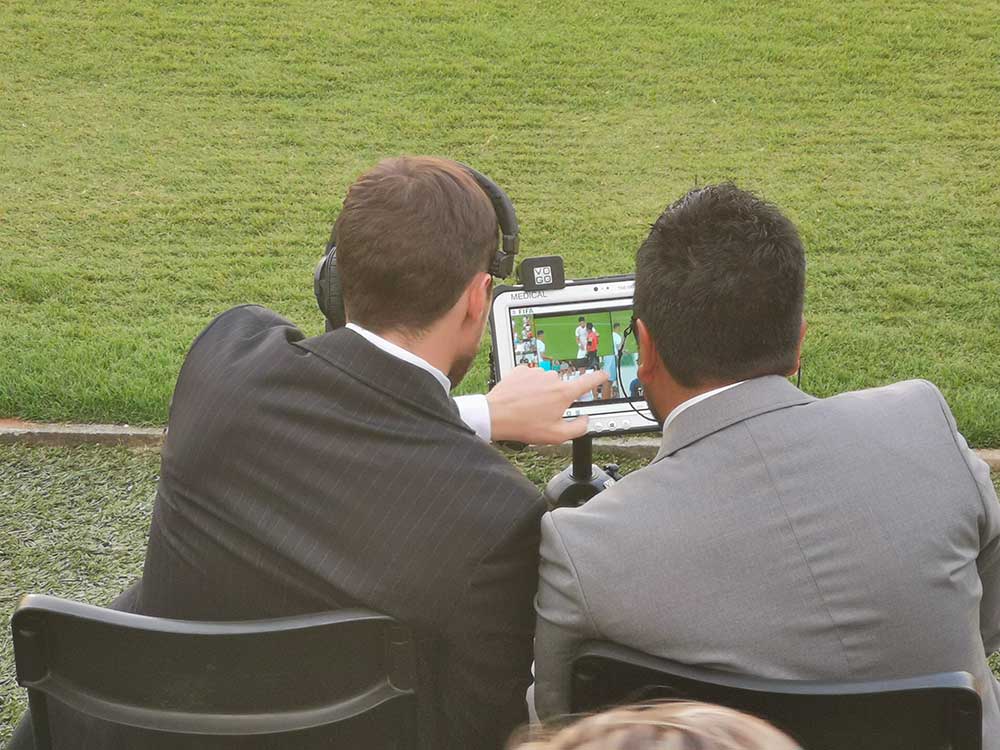 Elite Sport
Video solution
VOGOSPORT STAFF is a live & replay video system dedicated to medical teams and sports staff. Easy to use, intuitive and ergonomic, it provides doctors, trainers, video analysts and other staff with a decision-making tool they can use independently.