The brief
At Bouygues Construction, managing an equipment depot (purchase, overhaul, dispatch to worksites) involves a great deal of handling; handling carried out by forklift trucks or tower cranes. Teams need to be able to communicate easily with each other during these handling operations.
The deployed solution
But the portable systems previously tested by Bouygues Construction were not satisfactory:
Time wasted on handling
Lack of attention on the part of an employee more preoccupied with pressing a button than with the maneuver in progress.
---
This led Bouygues Construction to look for a suitable communication system to meet a single objective: to have both hands available when handling materials, for safety reasons (ergonomics, 100% employee attention during handling operations). Full-scale tests of the VOKKERO system were carried out for a week, in outdoor and indoor environments, on a handling site comprising two cranes and a paint booth. As a result, VOKKERO kits have been purchased and will now be offered for hire on Bouygues Construction sites, initially for testing and to define a standard kit for use on construction sites, with a view to subsequent deployment.
The solutions we use
Discover the solutions used in this case study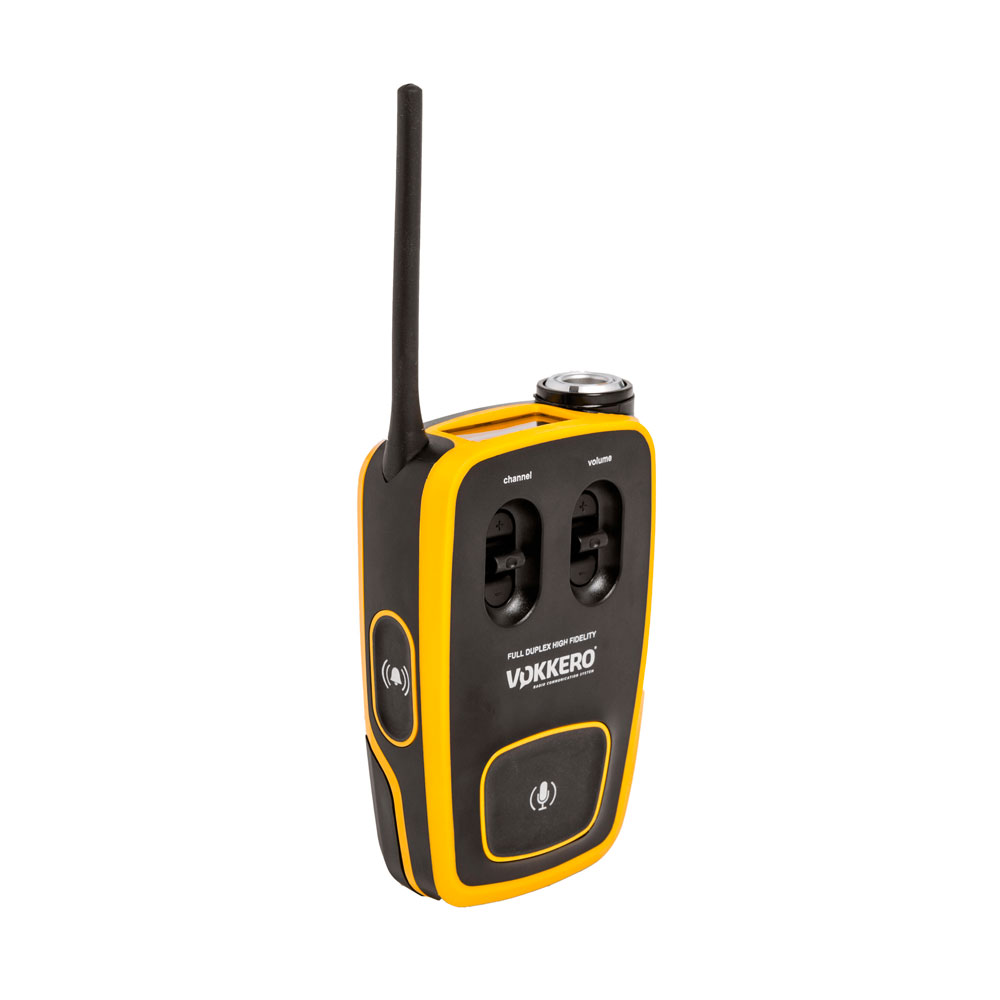 Professional Hands-Free Walkie-Talkie | Guardian Standard