The world's elite women's golfers are ready for the 2018 Evian Championship, which starts on Thursday 13th and runs until Sunday 16th September.
The tournament, the 5th major women's competition, carries a purse of US$3,850,000, the second highest this year. This is enough to attract the 120 best players in the world from 25 different countries. We are therefore expecting an exceptional show Thursday to close the season of the women's grand slam at the Golf resort of Evian, a spectacular panoramic venue with a view of Lake Geneva.
But the Evian Championship is also a modern and innovative tournament oriented "Experiences & lifestyle" for the spectators present at the event venue. Indeed, the competition relies among other things on a panel of digital animations to live on the resort to increase the experience of all types of public.
For the 2018 edition, VOGO is partnering with the Evian Championship and one of its major sponsors, Société Générale bank, to make its VOGO SPORT solution available to the public in VIP areas on large touch screens and thus facilitate the overall vision of the competition in a fun and professional way with VOGO SPORT features: multicam, replay, slow motion, zoom and other live content from the EvianChamp…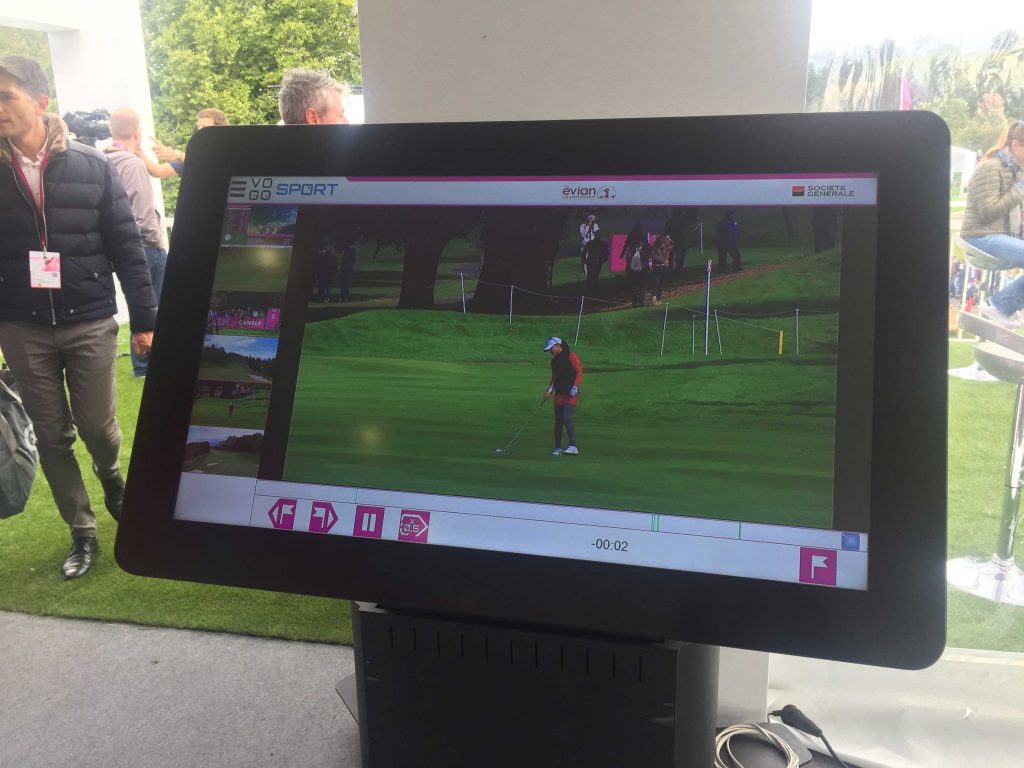 The VOGO SPORT animation is to be experienced on these large touch screens in the VIP hospitality areas at the "Innovation Playground", "La terrasse du 5", la "Tente de la Société Générale" and la "Skyboxe de la Société Générale". Guests can then "enter" the tournament in a new way and experience the entire golf course in an enriched manner while enjoying the comfort of the venue and atmosphere of this prestigious and unmissable golf tournament.
By now, let's start the competition on Thursday. And answer on Sunday, September 16 to know the big winner of the 2018 edition after the victory in 2017 by the Swedish Anna Nordqvist.
Category: Events