Vokkero is active in the world's largest federations:
2011: KHL (Continental Ice Hockey League in Eurasia; replaces the Russian Superliga; best competition in Europe, and second in the world behind the National Hockey League)
2014: Denmark
2015: Finland
2015: Switzerland
2018: Sweden
2019: Belarus
2019: Hungary
What are the main benefits of using a Vokkero communication system in ice hockey?
1. The possibility of holding specific discussion groups between head referees and linesmen:
The 2 head referees exchange only between themselves, microphone permanently open.
The 2 linesmen talk to each other and use the "push to talk" feature when they want to talk to the main referees (pressing a button to speak). Of course, they are always listening.
The head referees may consult the video referee present in the stands who is also in permanent listening mode and can speak with the "push to talk" function.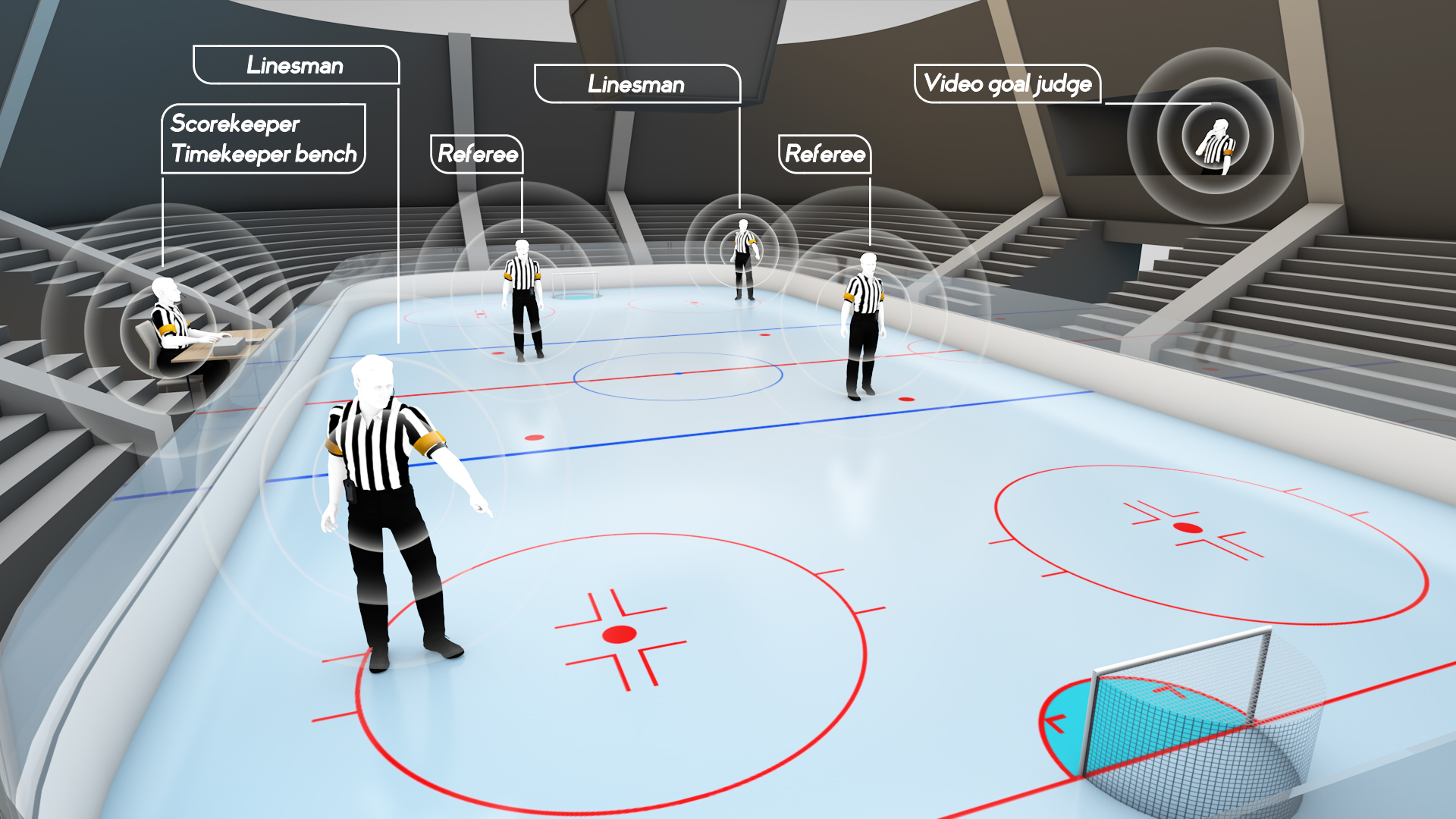 2. Public Announcement: head referees can comment on their decisions to the public using this option, by simply pressing their "Push to talk" button. Their comments are then broadcast on the skating rink's audio system.
3. Decision making is improved, facilitated and the game is more fluid, no stopping to consult the scoreboard.
4. Referees are more confident and better control the game and the players.
Testimony of Mr. A. Borra, CEO of the Swiss company Reftools, the exclusive Vokkero distributor of Ice Hockey worldwide:

"The Vokkero Squadra is a very high quality system compared to other products on the market, the selected microears work perfectly in noisy environments. The terminal is robust, easy to use, plug and play. »