This month, the Vokkero team supplied, installed and fully tested the complete audio chain for video assisted refereeing (VAR) in the FAT Remote Center. The systems was successfully tested during a match in presence of all major managers and stakeholders.
In concrete terms ? Vokkero:
1. Provides the field referees with our world-leading communication system, the Vokkero Squadra
2. Ensures a quality and secure transmission between the field and the Remote VOR thanks to the IP encoding of VOKKERO network audio streams
3. Provides the video referees and replay center video operators with the best-in class audio material
4. Guarantees a superior performance, regardless of the noisy environment of the match, thanks to the audio processing and mixing of audio streams between the field and the replay center
Discover the Vokkero FAIR (Full Audio Installation for Refereeing) offer here.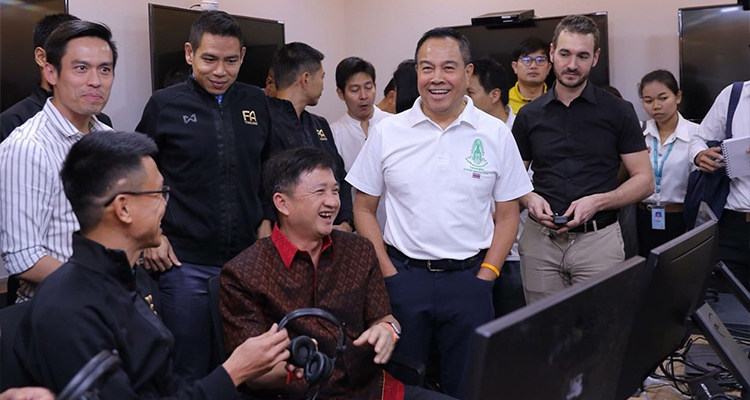 Gen. Pol. Somyot Poompunmuang, President of Football Association of Thailand supervised and confirmed the excellent audio quality of the Vokkero systems!